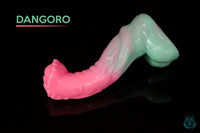 OUR MOST RECENT TOY
Dangoro is a really complex design but ill guarantee it will hit your G/P spots reaaaally good... its an unique design made by us, this toy is perfect if you want a special dong to explore new sensations.
Check it here
Discreet Shipping
We are not gonna send you an obvious packing and giving some specific details about what's inside, it will be just an ordinary plain brown box.
That's it.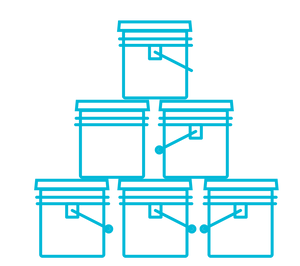 HIgh Quality Material
Our materials are A1, that means for example, our silicone is the best one in USA, we don't like to use cheap materials, also this ones are skin-body safe. 
Custom Options
We also have custom options, This means that you can choose colors and we will do it real!
NOTE: custom needs to be added to the cart, then you will see the notes section to add the colors, or firmness, don't click "buy it now".
I requested custom colors on both items I ordered and ordered during
holiday shopping season, so I expected a bit if a wait (which I didn't
mind!). However, I ordered on a Friday and my order was in the mail on
Monday. High-quality toys, colors were exactly what I wanted, and items
were packed with care.

Ladyfennec
Thanks for the great shop experience! Shipped quickly and discretely, packaged well and came with a cute friskylabz sticker! I really like this hefty fella. Great details and just squishy enough to be heavy but not intimidating. I got the gold and purple version and it's lovely!

Bumpkin
A very interesting toy.. it's gonna take a while for me to work my way
around it! It's an exciting unique toy, good signature colour too. Came
very quickly alongside the other toy I ordered. I wouldn't recommend
this for beginners at all, so make sure you have some experience.

NicheFeline